SENATOR SADIQ BAKSH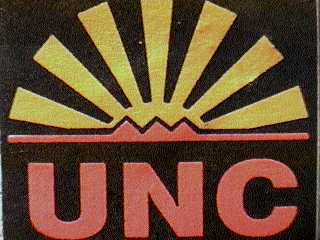 BECAUSE OF THE PERSECUTION OF THE HONORABLE SENATOR SADIQ BAKSH,
IT HAS BECOME NECESSARY TO REACTIVATE THIS WEBSITE TO KEEP YOU
UPDATED AND INFORMED OF THE CURRENT SITUATION.


Some of these act of persecution are as follows - (1) Searching of his home and seizing of computers (2) Arresting of his political activists (3) Interrogation of his daughter at her workplace by homocide officers (4) Threatening his son (campaign manager) of imminent arrest.(5) Arresting and handcuffing of his sister (6) Planting of Missiles and Cocaine in his water tank (7) Threat of arrest for his non attendance at the Airport Inquiry. (8) Continuous threats of his imminent arrest (9) Reading of his arrest warrant while he was in the Senate (10) Fabrication of charges designed to only embarrass his character and the subsequent laying of the charges. (11) The setting of bail is the amount of over one million dollars.
LOOK OUT FOR MORE DETAIL DOCUMENTS TO BE PUBLISHED CONCERNING THE PERSECUTION ON THIS SITE. Look out for letters to the COP.

E-mail : sadiq_unc@yahoo.com "